About Us
Todd Smith, Sales and Services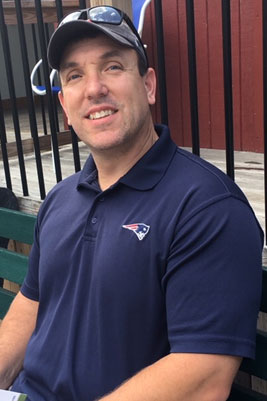 Todd has served our country as a member of the United States Air Force, has worked as a full time firefighter, conducted safety audits of office buildings, and worked selling and servicing fire equipment. Currently, he is a Hazardous Materials Technician and an officer on the Madison/Anson Hazardous Materials Team. He is a licensed Maine Emergency Medical Technician, an American Red Cross trained Basic First Aid and CPR instructor. He is active in educating local emergency responders in Hazardous Materials Response, Confined Space Entry & Rescue, and the proper use of portable fire extinguishers.
Jeff Drew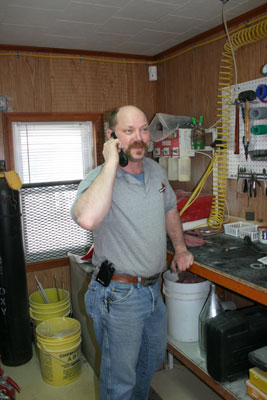 Jeff joined the Maine Fire Equipment Co. team in 2005 after his retirement from the United States Air Force. He serves as a portable fire extinguisher maintenance technician. Jeff is also a member of the Madison Fire Department and is actively involved in many other organizations including the Madison VFW & American Legion, Kennebec Valley Grange, Madison Historical Society and a member of his local Masonic Lodge. He lives in Madison with his wife in a home he designed and built.
Jessica Pinkham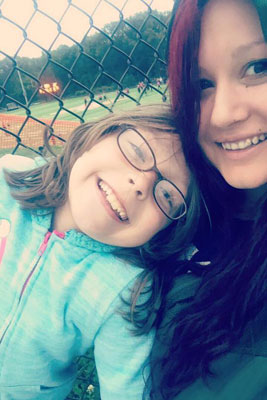 Jessica began working for Maine Fire Equipment Co. in 2009 as the embroiderer. She has embraced this position and the diverse projects customers present to her regularly. Through continued training on the specialty software and her own curiosity she has nearly perfected her craft on this machine. Recently she started to work with the heat press and has begun designing original transfers using our vinyl cutter. Jessica is now our go to girl for scrubs and medical equipment. She has also assumed some responsibility in the administrative aspects of the business. Jessica is here on Monday thru Friday from 9 to 5, and sometimes her smart and witty preschool daughter accompanies her to work.
Carl McKenney, Sales (past member)
Carl McKenney was born in Skowhegan, graduated from Skowhegan High School, and served the Town of Skowhegan as a career firefighter for 25 years retiring in 1992. The final 19 of those years were as Fire Chief of the department. For several years Carl served as the Director of Emergency Management for Somerset County working closely with all levels of town and state government to ensure readiness in any situation. Carl is a life member and former president of the Maine Fire Chief's Association, life member of the International Fire Chief's Association, a former member of the Maine County Emergency Management Directors, and former member and chairman of Somerset County's Local Emergency Planning Committee (LEPC).
Married with seven children and eight grand children, Carl currently resides in Skowhegan.
Current affiliations include:
Skowhegan Planning
Board Heritage Council
Cemetery Committee
Budget and Finance Committee
Member and Chairman of Somerset Triad
Maine Old Cemeteries Association
Maine Genealogical Society
Carl is also currently employed part-time by the Somerset County LEPC updating the counties Hazardous Materials Emergency Action Plan.